How WorkGenius can help you hire
the best CRM Consultant
1. Define your search
Let us know what roles and skills you are looking for. Need help? Our talent expert will support you.
2. Get mateched to our pre-vetted candidates
We will match you to 3-5 candidates.
Availability, skill set and hourly rate are
matched to your requirements.
3. Hire one or more and start working
Once you found your perfect candidate, you can get going – and we take care of the rest.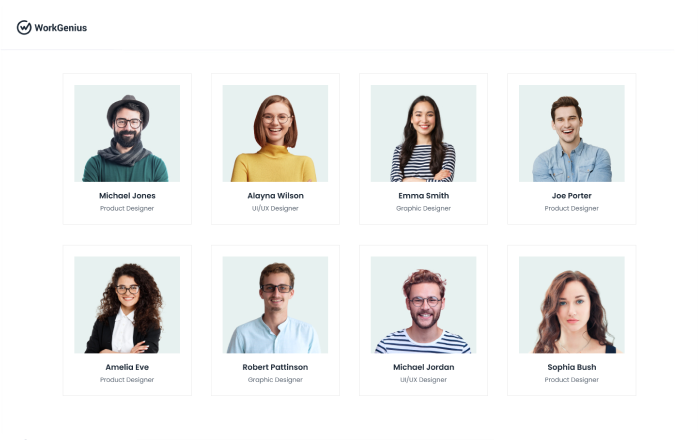 The best CRM Consultants in
the world choose WorkGenius
Get access to exclusive roles from established businesses
Say goodbye to time-consuming project searches
Focus on the actual work and not admin
Stop chasing payments and get paid fast
Our candidates have previously worked for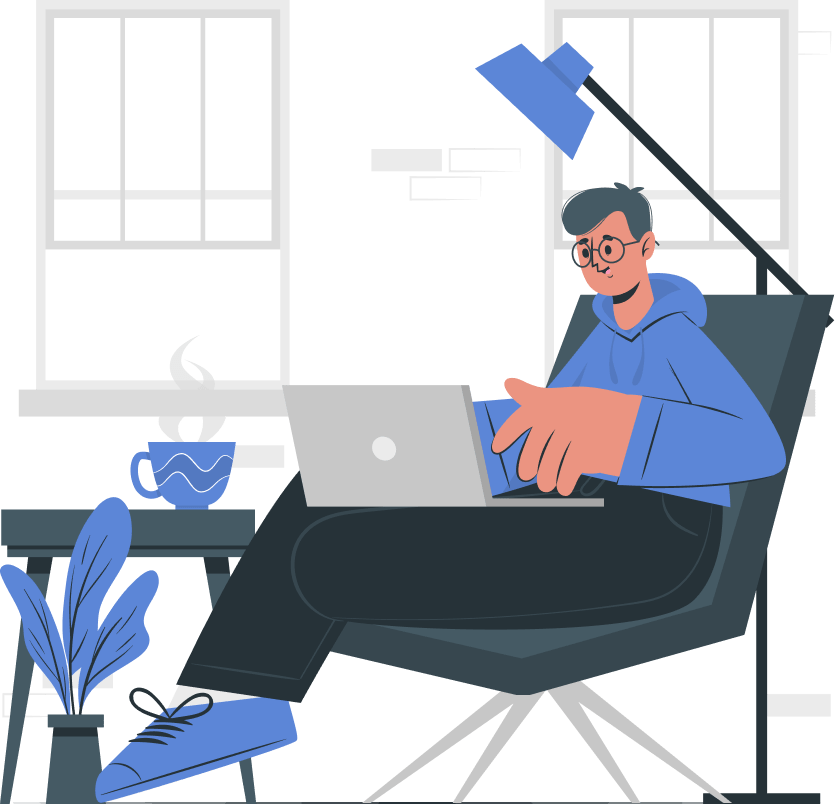 How to hire CRM Consultant? Skills you
should look for when interviewing
a CRM Consultant.
The candidate should have a deep understanding of CRM systems, including technical skills in CRM software, database management, and integration with other business systems.
The candidate should have excellent communication skills to be able to articulate complex technical information to non-technical stakeholders, and collaborate effectively with other departments and external partners.
Analytical and problem-solving skills
The candidate should be able to analyze data, identify trends and patterns, and make data-driven recommendations for improving the effectiveness of the CRM system and the overall customer experience. They should also be able to troubleshoot technical issues and propose solutions in a timely and efficient manner.
Project management skills
A successful CRM consultant should be able to manage the entire project lifecycle from requirements gathering to implementation, and possess excellent organizational skills to ensure successful project delivery.
Need help finding a CRM Consultants?
Talk to one of our 200 industry experts to get you started
Hiring CRM Consultants
with WorkGenius
How can I find the right GPT developer for my project on WorkGenius?
WorkGenius offers a comprehensive talent-matching system that considers factors like skills, experience, and expertise to connect you with the most suitable GPT developers for your specific needs. You can also review candidate profiles, portfolios, and ratings to make an informed decision.
What is the typical cost of hiring a chat GPT developer through WorkGenius?
The cost of hiring a chat GPT developer can vary depending on factors like their experience level, project complexity, and the duration of the project. WorkGenius provides a transparent pricing structure and offers flexible options to accommodate different budgets and project requirements.
Can I hire a chat GPT developer for a short-term or one-time project?
Yes, WorkGenius enables you to hire chat GPT developers for both short-term and long- term projects, depending on your specific needs. Our platform offers the flexibility to engage with freelancers on a project-by-project basis or for ongoing collaborations.
How does WorkGenius ensure the quality of chat GPT developers on the platform?
WorkGenius maintains a rigorous vetting process to ensure that only highly skilled and experienced GPT developers are part of our talent pool. Additionally, we gather client feedback and ratings to continually assess the performance of our freelancers, ensuring you receive top-notch service.
Can I expect support from WorkGenius throughout the hiring and project execution process?
Absolutely! WorkGenius provides dedicated support throughout the entire process, from talent matching and hiring to project management and completion. Our team is available to address any concerns or questions you may have along the way.
Are there any hidden fees or charges when hiring a chat GPT developer through WorkGenius?
WorkGenius is committed to transparency in pricing. All fees and charges are clearly communicated upfront, and there are no hidden fees or surprises during the hiring process.
How does WorkGenius handle intellectual property and confidentiality agreements?
WorkGenius takes intellectual property and confidentiality very seriously. All freelancers on our platform agree to our terms and conditions, which include clauses on confidentiality and IP ownership. Additionally, you can request freelancers to sign specific non-disclosure agreements (NDAs) if required for your project.
Can I hire a team of chat GPT developers through WorkGenius?
Yes, WorkGenius can help you assemble a team of qualified chat GPT developers to meet your project requirements. Our platform is designed to support collaboration among multiple freelancers, ensuring a seamless project execution process.