Industry Trends
International comparison of application processes: Germany's processes are fastest – hardly any application documents required in the US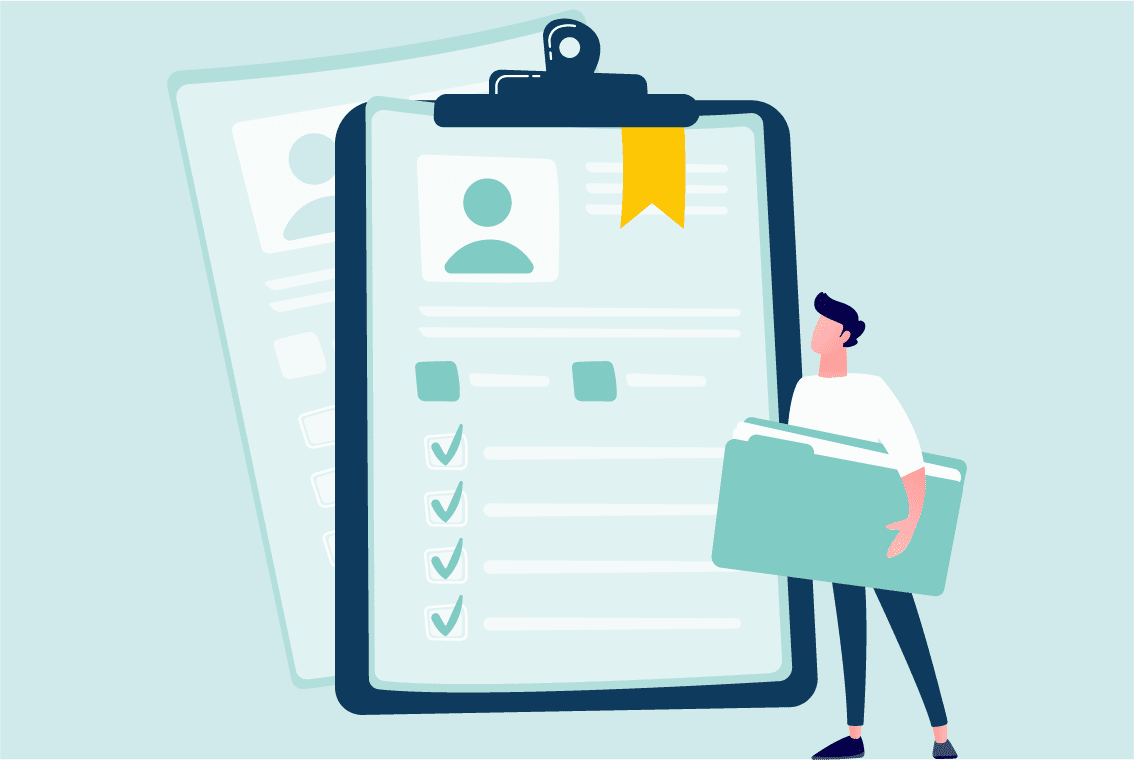 Online applications are slowest in the US and fastest in Germany. This is one of the discoveries we made in a current analysis of the application processes at up to 40 companies of the most important stock indices from Germany, the USA, and the United Kingdom (DAX40, Dow Jones and FTSE100). In the following overviews, you can see how time-consuming applications are in the respective markets in terms of the number of clicks and documents required.
Tedious application processes at US companies
All the Dow Jones companies surveyed stand out in the analysis due to their particularly click-intensive application processes. McDonald's offers the fastest option with 25 clicks, while an application at Walgreens Boots Alliance takes a whopping 89 clicks.
American companies get by without much red tape
The Dow Jones companies surveyed demand less paperwork. Not a single of these businesses is interested in cover letters of their applicants. Only three enterprises require applicants' to state their salary expectations. The resume remains the most essential document in an application. Nonetheless, even this once crucial document is currently only mandatory at 48 percent of the companies surveyed.
Lowest number of clicks required at German companies
Applicants in Germany only need 28 clicks – the fastest surveyed country on average. The UK and the USA rank significantly lower, with an average of 40 and 55 clicks respectively.
Henkel in Germany is the fastest. Applications at SAP most tedious
With only nine clicks to complete the application, the chemical company Henkel is in first place among German companies. In contrast, software giant SAP requires a total of 51 clicks from their applicants and thus loses this ranking. See the table below to compare the other 38 companies for yourself:
Coca-Cola HBC makes it easiest for applicants in the UK
Coca-Cola HBC has the fastest application process of all the FTSE 100 companies surveyed, requiring just ten clicks. Seven times shorter than the two losers in the ranking, where a full 70 clicks are required: The telecommunications company BT Group and the financial institution Barclays stand out negatively here and end up in last place.
Many application documents have lost relevance
Only six percent of all companies surveyed insist on a cover letter, and only two percent expect references. However, applications still are not completely document-free: the resume is a compulsory requirement at 72 percent of the companies surveyed. The applicants' personal life story remains a deciding factor in the application process.
German companies often expect a detailed application portfolio
Although the German companies surveyed are generally the quickest to apply to, they still expect the most documents: Ten percent of all companies require a cover letter, 40 percent ask their applicants for initial salary expectations, and the most important document, the resume, is mandatory at 78 percent of German companies. References, meanwhile, are expected by only two German companies.
This overview shows which documents are expected by which German companies:
Resume required at many UK firms
83 percent of all FTSE 100 companies surveyed expect a resume – the largest amount of all three surveyed markets. When it comes to the cover letter, British companies are much more reticent. It is only required at five percent of all companies. However, 38 percent still want to hear salary expectations from their applicants. Here is an overview of the companies: