From matching to management
We make managing freelancers seamless
Only 8% of companies have established processes for managing freelancers." (Deloitte, 2019)
The WorkGenius platform is the only end-to-end solution bringing structure to freelance management in a single interface. Plus, with our "Bring Your Own Freelancer" (BYOF) feature, you can invite your freelancers to WorkGenius and manage them through the same interface.
Single-User Interface
ProjectWizard and quality assurance tools
Build up your workforce, your way
End-to-end solution: With WorkGenius' all your activities are carefully recorded, so you have an impeccable archive of who you hired and what kind of work they did for you.

Timesheets: Maintain full cost control by setting maximum budgets for projects. You're only billed for actual working hours.

Wallets: Manage budgets and create wallets for different projects, ensuring you always have an overview of all your expenses across different projects. Shared wallets also allow you to share budgets with other team members.
ProjectWizard: Create accurate briefings with minimal effort, thanks to our integrated brief generator.

Project history: With integrated project history, you always have an overview of past projects, including records, learnings, and the ability to use past projects as templates for future ones, saving you time and money.

Rating history: Freelance ratings deliver a useful measure of how candidates performed in the past–allowing you to make informed decisions on whether to bring them in again for future projects.
BYOF: With "Bring your Own Freelancer," you invite your own freelancers to the WorkGenius platform, integrating them seamlessly with your existing WorkGenius candidates.

Expert teams: Create expert teams made up of freelancers with a strong track record of expertise and performance.
Collaborate with your colleagues with WorkGenius Organizations
One account: Coordinate work with other departments.

Share & collaborate: Share freelancer performance reviews, work results, project statuses, favourite freelancers, and all other resources with your colleagues, and collaborate with your team on projects and bookings.

Save time and money: Become more efficient together and take your productivity to the next level.
Cloud-based: Why store valuable information locally? Our cloud-based system minimizes duplication, helps with version control and allows key information to be available to you, from anywhere.

Data security: Your data is stored securely and protected against access by third parties.

Local servers: Local servers provide optimal user experience and ensure a stable and fast connection.
Automatic payment of freelancers: No matter how many freelancers work on your projects, you will only receive one monthly invoice from us. Freelancers get paid within 24 hours, and your accounting department is freed up to focus on other areas.

Standardized invoicing: Managing multiple freelancers causes overhead, especially when freelancers are based abroad. That's why we always use standardized invoices. No more language or tax problems.

Satisfaction guaranteed: With us, you only pay when you're satisfied–any revisions are free of charge.
Always stay safe on the legal side
Standardized compliance and NDAs: For data protection, we have integrated standardized compliance guidelines Non-Disclosure Agreements (NDAs) built into the platform. This ensures that the work completed by freelancers, as well as any management and processing work, is legally secure.

Transfer of rights: The rights for completed work are automatically transferred to you, as soon as you indicate you're happy with the results.
Want to simplify the payment proces for freelancers you already work with?
With payment requests you can charge for projects performed outside our platform, quickly and with minimum complications.
Receive requests for payments at an agreed hourly rate
Simply accept the payment request with one click and your freelancer will be paid within 24 hours
Only one single invoice is issued to you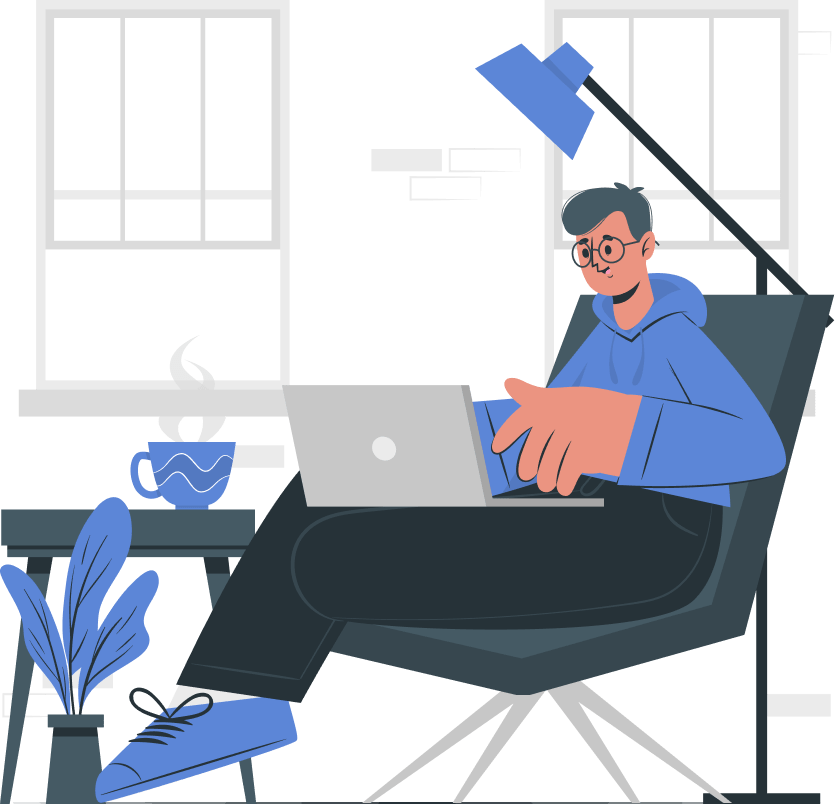 Automate your freelance management now
Reduce your overhead and save time and money
Single-user interface
Say goodbye to excel sheets! The WorkGenius platform provides you with a simple overview and quick summary of your current and past projects. This helps you keep track of important information.
Project history
It's easy to lose track when you're working with multiple freelancers. But thanks to the way we integrate project history on our platform, you get a compact overview of past projects, with all the key information available at the press of a button.
Rating history
Our intuitive interface offers you a historical overview of your project evaluations. This way, you always know which freelancers delivered for you in the past, so you can rehire them for new projects, or assign them directly to your expert teams.
Timesheets
It's difficult to predict how much time a job will take. With the timesheet feature, you can easily set a maximum budget–so that freelancers record the time they work, and you only pay for hours worked.
Expert teams
Did a freelancer deliver for you in a big way? Add them to your team of experts and use them in future projects.
BYOF
Invite your own freelancers to the WorkGenius platform and work with them directly, in addition to candidates you hire from our own pool of registered freelancers. Benefit from features like automated invoicing, the creation of expert teams, and a robust and comprehensive compliance structure.
Wallets
Wallets help you manage your budget. Easily create wallets for different projects or clients, and never lose track of your expenses and budgets, regardless of how many projects you have.
Shared Wallets
With this feature, you can share wallets with colleagues or other departments. This allows them to easily access budgets and use them for their own jobs and projects, while always providing you with an overview of how credits are being used.
Messaging Feature
Communicate quickly and easily with your freelancer via our integrated chat feature.