How WorkGenius can help you hire
the best Business Developer
1. Define your search
Let us know what roles and skills you are looking for. Need help? Our talent expert will support you.
2. Get mateched to our pre-vetted candidates
We will match you to 3-5 candidates.
Availability, skill set and hourly rate are
matched to your requirements.
3. Hire one or more and start working
Once you found your perfect candidate, you can get going – and we take care of the rest.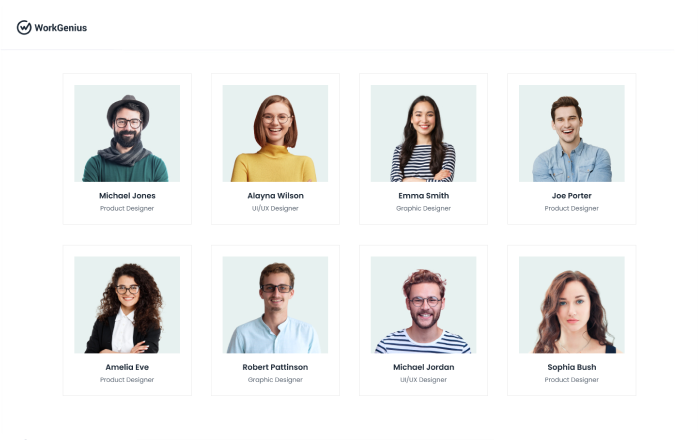 The best Business Developer Freelancers in
the world choose WorkGenius
Get access to exclusive roles from established businesses
Say goodbye to time-consuming project searches
Focus on the actual work and not admin
Stop chasing payments and get paid fast
Our candidates have previously worked for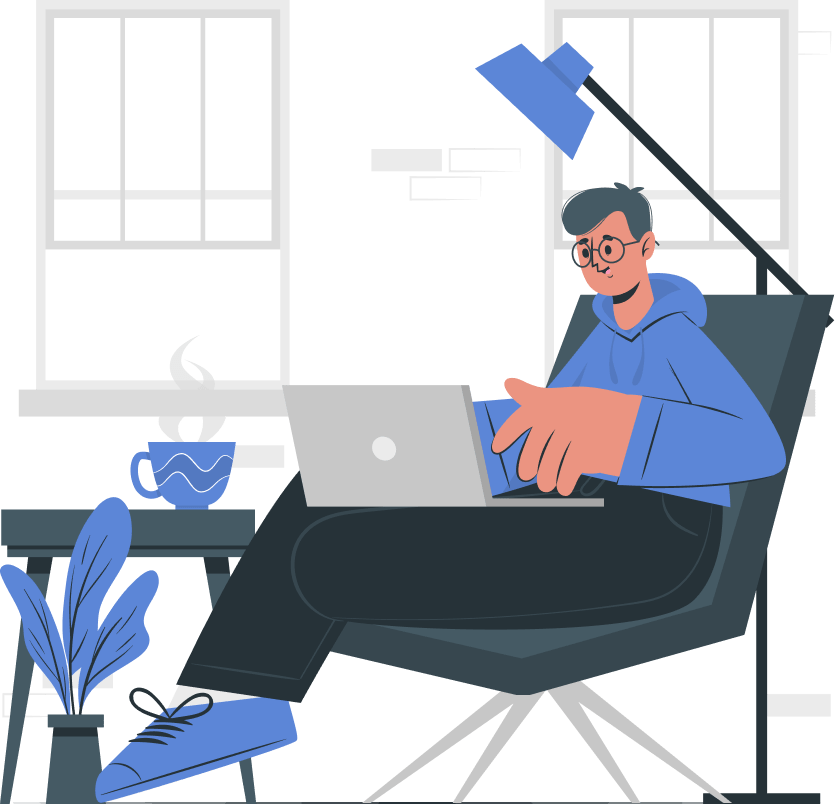 How to hire Business Developer? Skills you
should look for when interviewing
a Business Developer.
Sales and negotiation skills
A successful business developer should have excellent sales and negotiation skills to identify potential opportunities and close deals. They should be able to communicate effectively, build relationships with clients, and persuade them to make a purchase.
A freelance business developer should have a deep understanding of the industry and the market they operate in. They should be familiar with the latest trends and changes in the business landscape, and be able to identify opportunities that align with the company's goals.
A good business developer should be able to think strategically and develop long-term plans to achieve the company's objectives. They should be able to analyze data and market trends to identify new business opportunities and create innovative strategies to increase revenue.
Communication and collaboration skills
Freelance business developers work with a variety of stakeholders, both internally and externally. Therefore, it is important that they have excellent communication and collaboration skills to work effectively with others. They should be able to listen actively, articulate their ideas clearly, and build strong relationships with colleagues and clients.
Need help finding a Business Developer?
Talk to one of our 200 industry experts to get you started
Hiring Business Developers
with WorkGenius
What skills do Business Developer offer at WorkGenius?
What skills do business developers at WorkGenius have? Our business developers are experts when it comes to implementing innovative ideas. In addition to a comprehensive understanding of technological and business issues, our freelance business developers know the market trends of tomorrow, are digitally affine, and move ideas forward. Our Geniuses have individual industry knowledge and different levels of experience. Therefore, our technology can find the most suitable business developer for your transformation project from a pool of 350,000 Geniuses.
Which projects can Business Developer undertake?
What projects can business developers take on for me? Our business developers support you in all transformation and innovation projects to ensure the future competitiveness of your company. In addition to market and potential analyses, our business developers develop a strategy to achieve the set goals. WorkGenius gives you access to freelancers with different industry knowledge, experience levels, and skills. Our technology will find the most suitable business developer for your transformation project from our pool of 350,000 Geniuses.
How do I find suitable Business Developer at WorkGenius?
The search for suitable business developers is difficult because CVs and work samples have to be reviewed beforehand. The same applies to freelancers' availability in order to determine the most suitable freelancer. The search and the selection process are time-consuming and involve a lot of administrative work. WorkGenius helps you find suitable business developers and automates time-consuming processes. In order to use WorkGenius to find the most suitable freelancer for your project, you must first set your requirements for the work result in a briefing. Our briefing templates will help you with this. After you have created the briefing, our technology will analyze it for success criteria and match the project to the most suitable freelancer with the help of AI. In the course of this automated matching process, over 5,000 data points are evaluated to find the most suitable freelancer for you from our pool of 350,000 Geniuses. This automated matching saves you lengthy recruiting processes and enables the freelancer to start working quickly—often within 28 minutes of the briefing being published.
What is a business developer's typical hourly rate at WorkGenius?
WorkGenius gives you access to business developers with different expertise and levels of experience. The hourly rate of our business developers depends on their experience level. Usually, a junior business developer costs about EUR 25 per hour, a mid-level business developer will work for you for about EUR 50 per hour, and a business developer with extensive work experience will cost about EUR 100 per hour.
How is the confidentiality of freelancers legally regulated?
All freelancers who work through our platform accept our confidentiality agreement. This is how we ensure their confidentiality.
I need regular support from business developers. Can I repeatedly resort to the same freelancer through WorkGenius if they deliver satisfactory results?
Our platform offers you an overview of all freelancers you have worked with so far. If you are satisfied with a specific freelancer's work, you can tag them as an expert and fall back on them more easily.
I need freelance business developers on-site for a project. Can WorkGenius support me with this?
At WorkGenius, our focus is on all work that can be done remotely by our Geniuses. However, we also understand that some work requires the freelancer's physical presence. We will be happy to advise you on your particular case.
I would like to publish the business developer's work results on behalf of my company and use them for advertising purposes. What about the rights of use of the work results?
Regardless of the type of work result, the rights of use are transferred to you in full as soon as you have confirmed the result and the Genius has been remunerated. The rights of use are always included in the price, so you won't have to bear any additional costs.
How experienced are business developers at WorkGenius?
You can find business developers with different seniority levels and experience on our platform. Our technology matches your project to the right freelancer according to the project requirements.