How WorkGenius can help you hire
the best Magento Developer
1. Define your search
Let us know what roles and skills you are looking for. Need help? Our talent expert will support you.
2. Get mateched to our pre-vetted candidates
We will match you to 3-5 candidates.
Availability, skill set and hourly rate are
matched to your requirements.
3. Hire one or more and start working
Once you found your perfect candidate, you can get going – and we take care of the rest.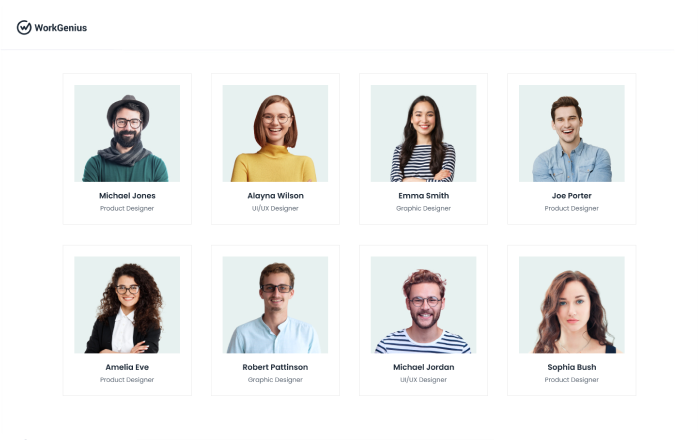 This is what Magento Developers
have built for other clients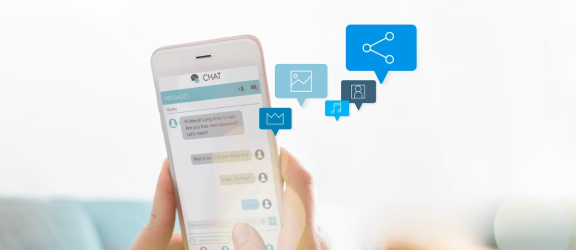 Developed an E-commerce Platform
A Magento Developer built a comprehensive e-commerce platform for a retail company. They used Magento's robust features to manage product catalogs, implement shopping carts, and handle secure transactions. The platform significantly boosted online sales and improved the shopping experience for customers.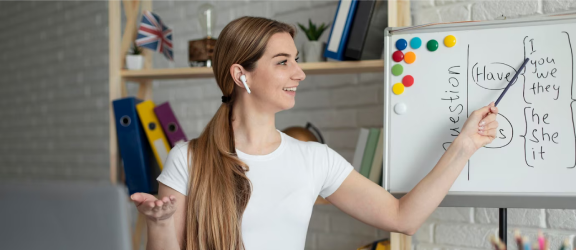 Implemented a Customized Shopping Experience
A Magento Developer implemented a customized shopping experience on an e-commerce site. Leveraging Magento's flexible customization options, they created personalized product recommendations based on customer behavior and preferences. This tailored approach significantly increased customer engagement and sales.
The best Magento Freelancers in
the world choose WorkGenius
Get access to exclusive roles from established businesses
Say goodbye to time-consuming project searches
Focus on the actual work and not admin
Stop chasing payments and get paid fast
Our candidates have previously worked for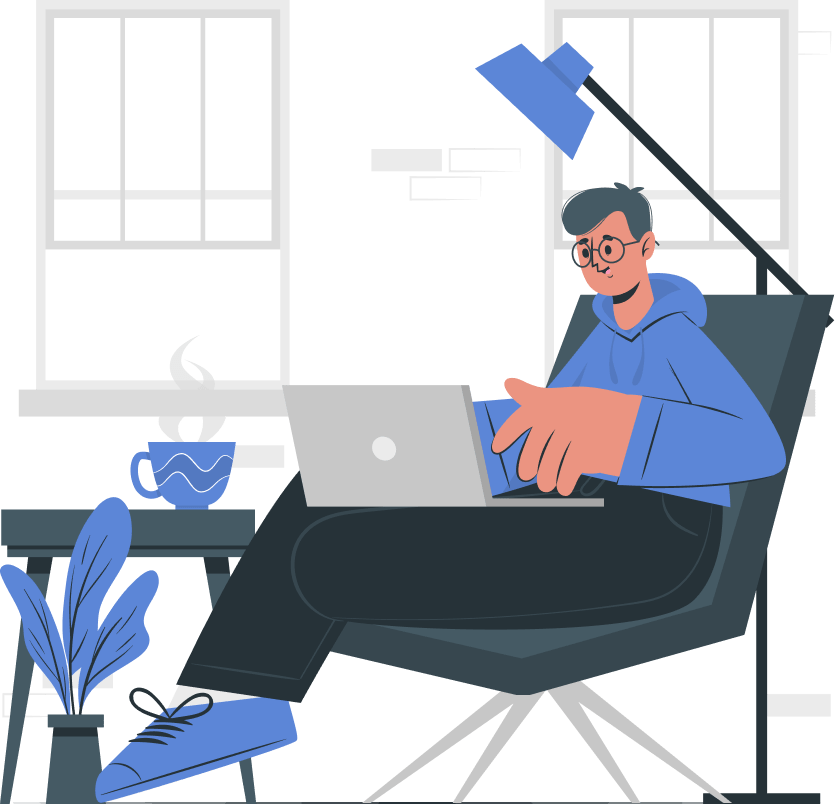 How to hire Magento Developers? Skills you
should look for when interviewing
a Magento Developer.
Proficiency with Magento and eCommerce Concepts
Magento Developers should have a deep understanding of Magento, a popular eCommerce platform. They should be proficient in customizing Magento sites, developing Magento modules, and working with Magento's API to extend its functionality.
Understanding of PHP and MVC Architecture
Magento Developers should have a strong understanding of PHP, the programming language that Magento is built on. They should also be familiar with Model-View-Controller (MVC) architecture, which is fundamental to Magento's structure.
Familiarity with Front-End Technologies
Magento Developers should be familiar with front-end technologies like HTML, CSS, JavaScript, and XML. They should know how to create and customize Magento themes and layouts to achieve desired look and feel.
Experience with Magento's Ecosystem and Extensions
Magento Developers should have experience with Magento's ecosystem, including its extensive library of extensions. They should know how to select, install, and customize extensions to add functionality to a Magento site.
Need help finding a Magento developer?
Talk to one of our 200 industry experts to get you started
Hiring Magento Developers
with WorkGenius
What is Magento?
Magento is an open-source ecommerce platform written in PHP. It provides online merchants with a flexible shopping cart system, as well as control over the look, content, and functionality of their online store. Magento's intuitive administration interface features powerful marketing, search engine optimization, and catalog-management tools, to give merchants the power to create sites that are tailored to their unique business needs.
How can I find the right Magento developer for my project on WorkGenius?
WorkGenius offers a comprehensive talent-matching system that considers factors like skills, experience, and expertise to connect you with the most suitable Magento developers for your specific needs. You can also review candidate profiles, portfolios, and ratings to make an informed decision.
What is the typical cost of hiring a Magento developer through WorkGenius?
The cost of hiring a Magento developer can vary depending on factors like their experience level, project complexity, and the duration of the project. WorkGenius provides a transparent pricing structure and offers flexible options to accommodate different budgets and project requirements.
Can I hire a Magento developer for a short-term or one-time project?
Indeed, WorkGenius allows you to engage with Magento developers for short-term or long-term projects, tailored to your unique requirements. Our platform provides the adaptability to work with freelancers for individual projects or continuous partnerships.
How does WorkGenius ensure the quality of Magento developers on the platform?
WorkGenius maintains a rigorous vetting process to ensure that only highly skilled and experienced Magento developers are part of our talent pool. Additionally, we gather client feedback and ratings to continually assess the performance of our freelancers, ensuring you receive top-notch service.
What is Magento? A comprehensive Overview
When it comes to e-commerce platforms, Magento is undoubtedly one of the most popular choices. In this article, we will explore what Magento is, how it works, and what benefits it can offer to your business.
Understanding the Basics of Magento
At its core, Magento is an open-source e-commerce platform that allows you to create and manage an online store. It was first released in 2008 and has since then evolved into a highly customizable platform with a wide range of features. You can use Magento to manage your product catalog, process orders, and handle customer interactions.
One of the main advantages of Magento is its flexibility. Whether you are a small business owner or a large corporation, Magento can be customized to fit your specific needs. You can choose from a wide range of pre-built themes and extensions or develop your own custom features.
Magento is built on a PHP framework, which means that it is highly scalable and can handle large amounts of traffic. This makes it an ideal platform for businesses that are looking to grow and expand their online presence.
In addition to its flexibility and scalability, Magento is also known for its robust security features. The platform is regularly updated with security patches and features that help to protect your online store from potential threats and attacks.
Another advantage of Magento is its built-in SEO features. The platform is designed to help you optimize your online store for search engines, which can help to drive more traffic to your site and increase your sales.
Magento also offers a range of analytics and reporting tools that can help you to track your sales, monitor your inventory, and analyze your customer data. This can help you to make informed decisions about your business and improve your overall performance.
Overall, Magento is a powerful and flexible e-commerce platform that can help you to create and manage a successful online store. Whether you are just starting out or looking to grow your business, Magento has the features and capabilities that you need to succeed.
Exploring the Benefits of Magento
Are you looking for an e-commerce platform that can help your business grow and succeed? Look no further than Magento! Magento is one of the most popular e-commerce platforms in the world, used by businesses of all sizes and industries. But what makes Magento so special? Let's take a closer look at some of the benefits:
Scalability
One of the biggest advantages of Magento is its scalability. Whether you're a small business just starting out or a large enterprise with thousands of products, Magento can handle it all. Its robust architecture can support a large number of products and transactions, making it the perfect choice for businesses that are looking to grow and expand. Plus, as your business grows, you can easily add new features and functionalities to your Magento store, so you can always stay ahead of the competition.
Customization
With Magento, you have complete control over your online store's look and feel. You can customize everything from the design to the checkout process, so you can create a unique and personalized shopping experience for your customers. Magento offers a wide range of customization options, including themes, templates, and extensions, so you can tailor your store to your specific needs and preferences. And with its user-friendly interface, you don't need to be a coding expert to make changes to your store.
SEO-friendly
Magento is built with SEO in mind, which means your online store will be more visible in search engines. Its built-in tools help you optimize your store for higher rankings and more traffic, so you can attract more customers and increase your sales. Magento offers a range of SEO features, including customizable meta tags, URL rewrites, and sitemaps, so you can easily optimize your store for search engines.
Mobile-friendly
More and more people are shopping on their mobile devices, and Magento makes it easy to create a mobile-friendly store. With responsive design, your store will be accessible on any device, whether it's a smartphone, tablet, or desktop computer. This not only improves the user experience for your customers, but it also helps improve your search engine rankings, as Google now prioritizes mobile-friendly websites in its search results.
Community support
Magento has a large community of developers and users who work together to create new features and solve problems. This means you can easily find help and support when you need it, whether it's through online forums, user groups, or developer resources. Plus, with its open-source platform, you can customize and extend Magento to meet your specific needs, so you can create a truly unique and powerful e-commerce site.
So, whether you're a small business owner or a large enterprise, Magento has everything you need to create a successful and profitable online store. With its scalability, customization options, SEO features, mobile-friendliness, and community support, Magento is the perfect choice for businesses that are looking to grow and thrive in the digital age.
Magento Components and Architecture
Magento is an open-source e-commerce platform that is used by businesses of all sizes to build and manage their online stores. It is composed of several different components, each with its own purpose. Here are the main components:
Storefront: This is the part of your store that customers interact with. It includes the layout, design, and functionality of your online store. The storefront is the face of your business and plays a crucial role in attracting and retaining customers. It should be visually appealing, easy to navigate, and optimized for conversions.
Admin panel: This is where you manage your products, orders, and customers. You can also customize your store's settings and features here. The admin panel is the control center of your store, where you can monitor sales, track inventory, and manage customer relationships. It should be intuitive, user-friendly, and offer robust reporting and analytics tools.
Database: This is where all your store's data is stored, including product information, customer information, and order data. The database is the backbone of your store and is responsible for storing and retrieving information quickly and efficiently. It should be scalable, secure, and easy to back up and restore.
API: This component allows third-party applications to interact with your Magento store. This means you can integrate your store with other systems, such as your accounting software or shipping provider. The API is a powerful tool that can help you streamline your business processes and improve efficiency. It should be well-documented, easy to use, and offer robust security features.
Extensions: These are pre-built modules that add new functionality to your store. You can find extensions in the Magento Marketplace or develop your own custom extensions. Extensions are a great way to enhance your store's capabilities and offer new features to your customers. They should be reliable, well-tested, and easy to install and configure.
Overall, Magento's architecture is designed to be flexible, scalable, and customizable. It offers a wide range of features and tools that can help you build and manage a successful e-commerce business. Whether you're a small startup or a large enterprise, Magento has the components you need to create a powerful online store.
Latest Trends in Magento
Magento is a popular e-commerce platform that has been constantly evolving to meet the changing needs of businesses and customers. Let's take a look at some of the latest trends in Magento development:
Headless Commerce: Headless commerce is a trend where the front-end and back-end of your online store are separated. This allows for greater flexibility and faster page load times. With headless commerce, you can use any front-end technology you want, such as React or Vue.js, to build your online store. This means you can create a unique and engaging shopping experience for your customers.
Cloud Hosting: Many businesses are now hosting their Magento stores in the cloud for greater scalability and reliability. Cloud hosting allows you to easily scale your online store as your business grows. It also provides greater security and reliability, as your store is hosted on multiple servers.
Artificial Intelligence: AI is being integrated into Magento stores to provide personalized recommendations and improve the customer experience. With AI, you can analyze customer data to provide personalized product recommendations and offers. This can help increase sales and customer satisfaction.
Progressive Web Apps: Progressive web apps (PWAs) are web applications that combine the look and feel of mobile apps with the flexibility of the web. Many businesses are now using PWA technology to create faster, more engaging online stores. PWAs can provide a seamless shopping experience for customers, even when they are offline.
These are just a few of the latest trends in Magento development. As technology continues to evolve, we can expect to see even more exciting developments in the world of e-commerce. If you're considering launching an online store or migrating from another platform, Magento is definitely worth considering.